Enjoy Professional Google Nest Installation in Ann Arbor, MI
Get quality Google Nest installation from a name you already trust! Contact us to get your new smart home system set up today!
Work with a Google Nest Pro Installer for Hassle-Free Set-Up
Google Nest is an innovative home management system that offers a wide range of features so you can monitor your home no matter where you are. However, setting up all features can be challenging and are best left to a professional. That is why we are thrilled to offer quality Google nest installation services for families in Ann Arbor and the surrounding areas. Give us a call to find out how our team can help you unlock all of the fantastic features this innovative home technology has to offer. Enjoy superior Google Nest thermostat installation, doorbell installation, and security camera installation today.
Call for a Free Estimate
Call today for a free estimate on your cabling or network project
About Google Nest's Innovative Smart Home Technology
Google Nest is a collection of technologies designed to make managing your home a breeze. With Google Nest, you can control your home's thermostat, install security cameras, enjoy a smart doorbell, and more. All of these features can be controlled remotely, whether you are at home or not. At Haley Mechanical, we can help you set up all of these innovative features so you can enjoy everything a smart home has to offer.  
How Our Google Nest Pro Installers Can Help
Whether you have already purchased your Google Nest or you want to learn more about what this technology suite can do, we are here to help. Give us a call to schedule fast installation for all the features you've chosen. 
Google Nest Thermostat Installation
Improve your home's energy efficiency, monitor the temperature while on vacation, and more when choosing a Google Nest Thermostat. This smart thermostat integrates seamlessly into your home's existing HVAC system and allows you to control your home's temperature remotely. This allows you to make sure your home doesn't get cold enough in the winter to damage pipes and is especially important during Michigan's harsh winters. It also gives you the option of lowering or raising the temperature while you aren't home to save on energy bills. We can set up your new thermostat and show you how to use it so you can begin to enjoy savings right away. 
Google Nest Doorbell Installation
Google Nest Hello is the doorbell feature in Google's smart home suite and allows you to see who is at your front door for your security and convenience. Monitor your entryway for intruders or simply be prepared when a delivery arrives so it doesn't stay outside longer than it should. We can help you get the fast Google Nest Hello Installation you need to protect your home and packages.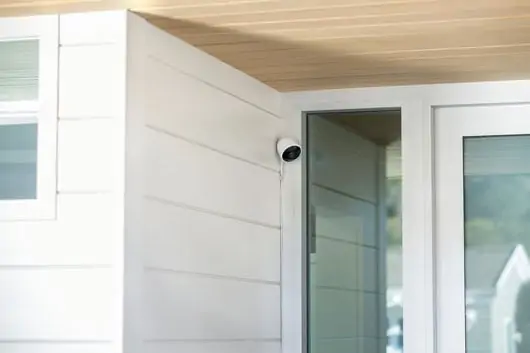 Google Nest Camera Installation
Google Nest Cameras make a great security camera option as they feature top-of-the-line technology and customer support. These exceptional products also come with an excellent warranty and allow you to monitor your driveway or entryway from anywhere. When someone enters your property, you will be alerted, so you always know what is going on at home. We'll help you get the Google Nest camera installation you need to keep your home safe.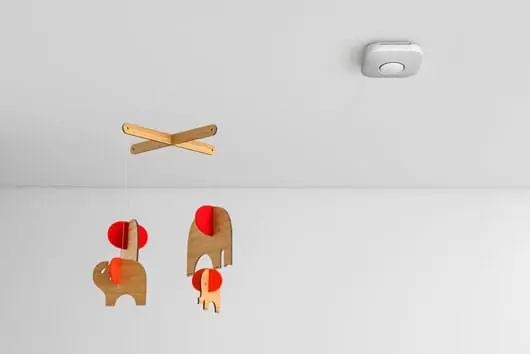 Other Google Nest Installation Services 
Google nest goes beyond security cameras and home temperature control. It also offers home entertainment solutions, audio systems, and more. If you don't see the installation you need listed, give us a call anyway, and we will see what we can do to help you get the most out of your smart home system.  
Do I Need a Google Nest Pro Installer?
If you have already purchased one of these products, you might be wondering if this is a DIY job. However, camera installation and thermostat setup require a working knowledge of your home's electric and HVAC system and are generally better left to a professional for your safety.  
Get Your Google Nest Installed Properly the First Time
When you choose a Google Nest Pro Installer, you get peace of mind knowing that your technology is set up correctly and that you have everything you need to operate it properly. Our installers can show you how to use your new smart home technology and can answer any questions. 
Enjoy Fast, Friendly Service from a Company You Already Trust
At Haley Mechanical, we pride ourselves on providing exceptional customer service and building long-term relationships with our clients. Hundreds of local families already choose our team to provide the exceptional HVAC, plumbing, and electrical services needed to weather Michigan's harsh winters. Whether it is your first time working with us or you've enjoyed our services in the past, we look forward to helping you make your home smarter, safer, and more secure. 
How to Get Your Google Nest Installation
Step 1: Get Started
Contact us today to schedule your Google nest installation. We offer flexible scheduling and affordable upfront pricing. Let our technicians know what you need installed, and feel free to ask any questions. 
Step 2: Enjoy Expert Installation
Our Google Nest Installation experts are highly trained in HVAC installation and electrical services, so you know you are getting the service you need to get the most out of your home.  
Step 3: Enjoy Your Smart Home
Once your Google Nest services are set up, you can begin enjoying them right away. Give us a call today to find out how easy it is to get the security you deserve.
Call for a Free Estimate
Call today for a free estimate on your cabling or network project
Why Choose Haley Mechanical?
We have been serving the Ann Arbor area for more than twenty years, providing expert HVAC, electrical, and plumbing services. Our award-winning team is committed to going the extra mile for all of our customers because we genuinely care about your comfort and safety. Your satisfaction is our top priority.
What Our Customers Are Saying
"Haley Mechanical is a well-run local business I can always count on. From the office to the skilled workers, all of the employees are friendly, competent, honest, and knowledgeable. I highly recommend Haley for maintaining your home."- Susan P., Dexter, Michigan.
How Much Does Google Nest Installation Cost?
Our Google Nest Installation is affordable. We may even be able to offer discounts when you set up installation for multiple products. Contact us today to get an estimate.
Prefer email? Send us a message about your project or repair and we'll get back with you shortly.