Ultraviolet UV Lights for Commercial Rooftops
We are the #1 service provider in Ann Arbor for the FlexMountUV, a fast, flexible, and easily installable ultraviolet light that cleans indoor air and reduces your electricity bill.
Improve Your Indoor Air Quality and Reduce Your AC Costs
Does your small business suffer from high AC running and maintenance costs? Could your employees and customers benefit from more purified air? If so, you've come to the right place!
We can install these groundbreaking ultraviolet lights directly into your light commercial rooftop system to clean the indoor air and help your AC operate more efficiently. It even takes up half the space of traditional UV units and can be fixed into any air ductwork. Its powerful UV lights work to eradicate germs, bacteria, and mold in the air. Cleaner air provides for a more productive and healthier environment!
Specifications
Available in 12" and 14.5" single lamp models and 13" and 17" dual lamp models
Lamp fixture is designed to easily adjust to any angle for optimum placement
Comes with an adjustable deflector shield to focus UV energy for maximum benefit

How It Works
he AC coil is a key component in a home's cooling system. It is enclosed in a dark wet environment that can become a breeding ground for fungi, mold, and other toxic organics. The FlexMountUV shines its UV light directly onto the coil which cleans the coil and its surrounding areas and ensures that toxic organics and bioaerosols are not being released into the air. This helps the cooling system operate more efficiently and saves money by avoiding unwanted maintenance costs.

How It Mounts
The FlexMountUV in-duct purifiers can be installed inside the AC coil, over or below the coil, using our secure mount heavy-duty magnet. The FlexMountUV lamp can be installed by inserting it into the AC coil using the snap-off zip screw mounting plate. The patented articulating arm allows for a full 180º rotation to target the UVC germicidal energy for precision AC coil irradiation.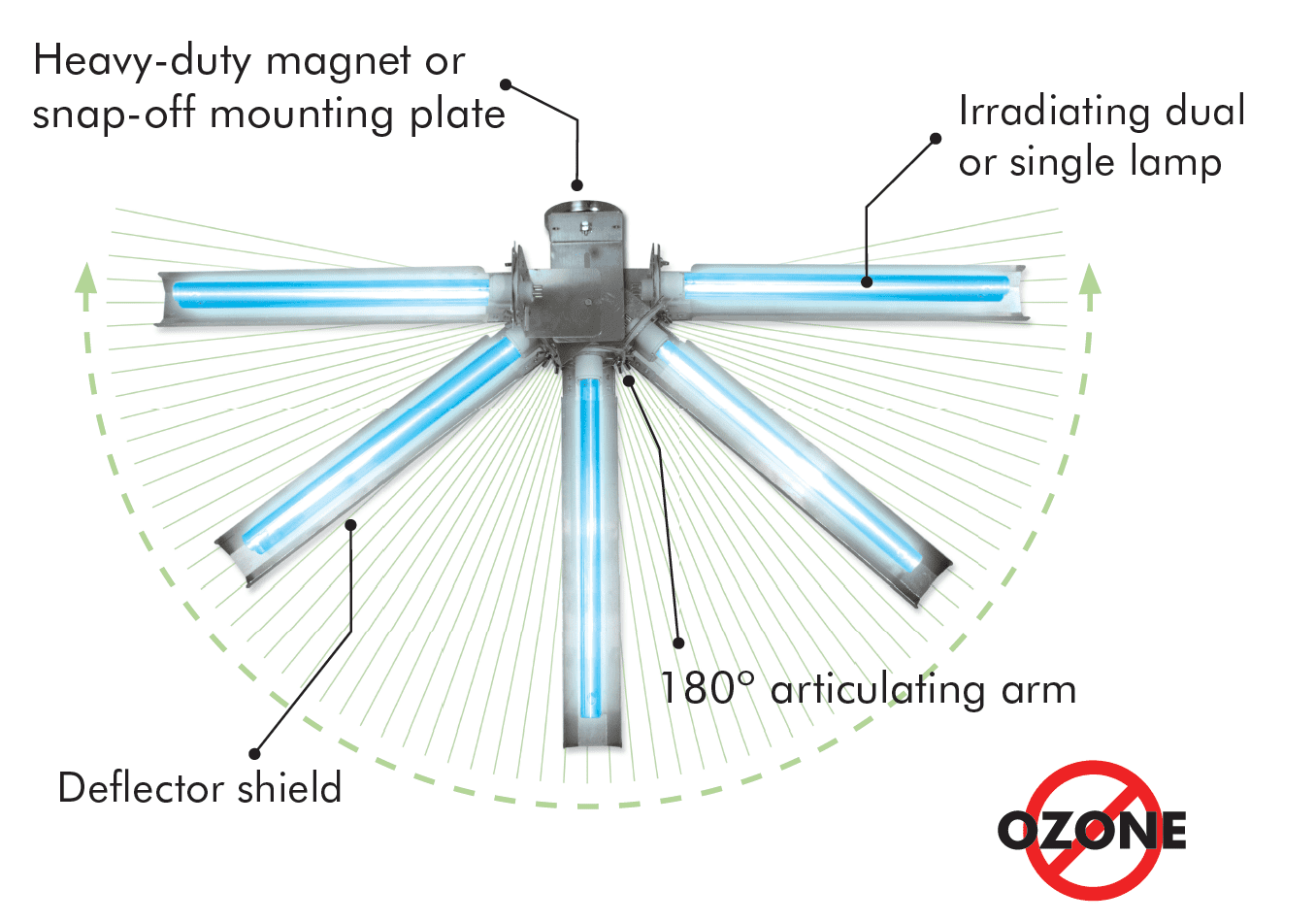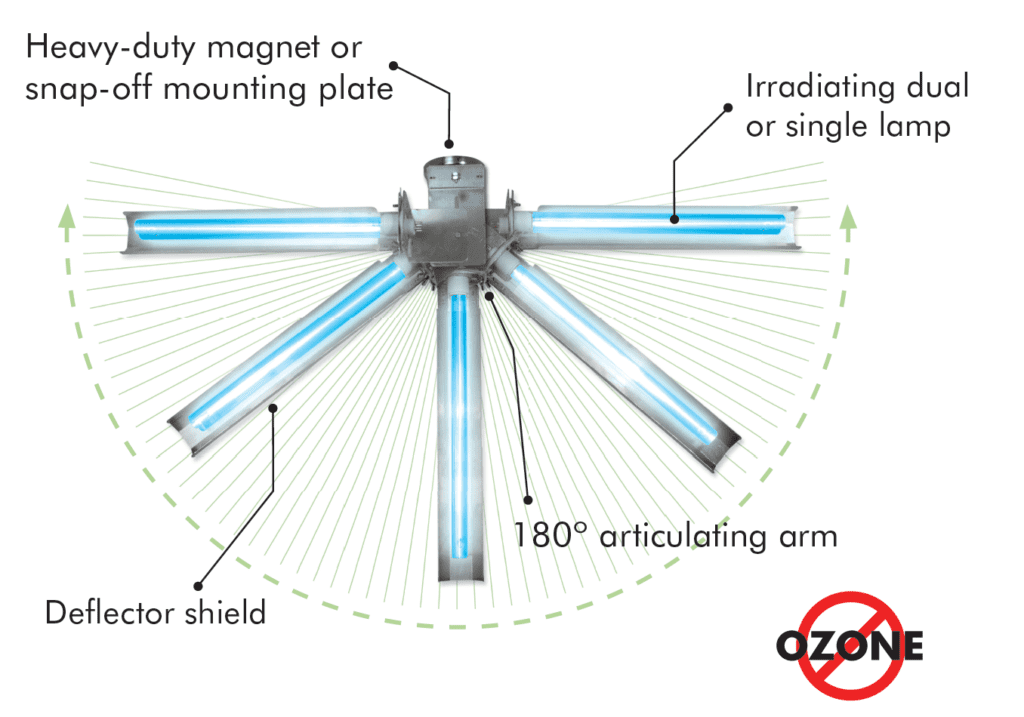 We Are The Top Choice For HVAC System Upgrades
Haley Mechanical is your go-to for HVAC system upgrades and FlexMountUV installations in Ann Arbor. With 31 years of experience and a full team of experts at our disposal, we are the only company in the area that can install the FlexMountUV into your air ductwork. We assure you we can fix any of your HVAC issues quickly and seamlessly.
Pricing
FlexMountUV installation costs depend on many factors including the type of HVAC system you have, its current condition, and the model of the lamp you decide to purchase. We offer affordable prices and take pride in our superior customer service. Please reach out to us directly at 734-304-8980 to get your free quote today.
It's Time To Finally Upgrade Your HVAC System!
We're your one-stop-shop for all your HVAC system needs. Contact us now to get your free estimate today.
Prefer email? Send us a message about your project or repair and we'll get back with you shortly.