Heating your home through the cold Dexter, Michigan winters can be a lot of work sometimes. There are two main options when it comes to home heating, and that's boilers and furnaces. Both do a good job at providing warmth, but there are some key differences in how they work.
When it comes to choosing boilers vs. furnaces, it helps to have a basic understanding of the advantages and disadvantages of each. You may have to do a little research to find out more about each system in order to decide what's right for you.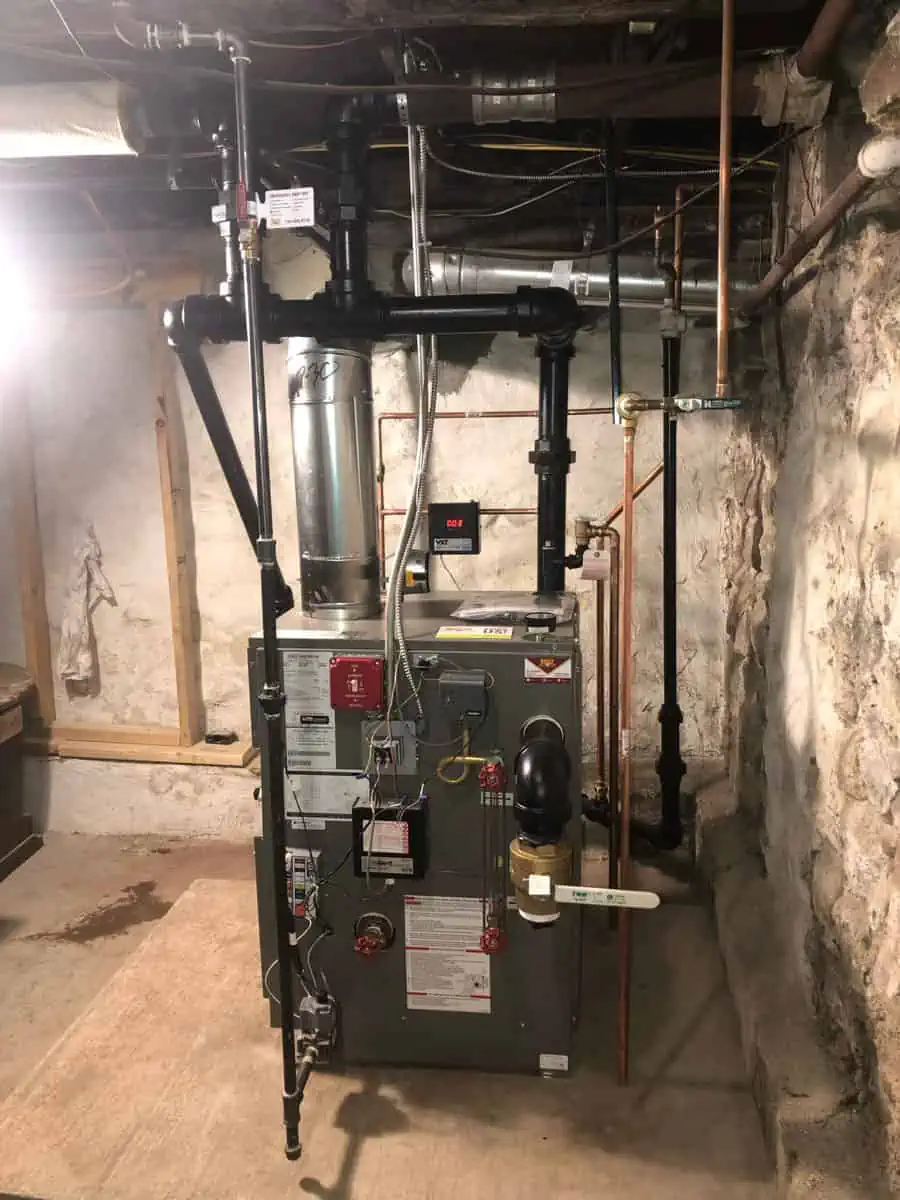 The Difference in How They Heat
As the name might suggest, a boiler uses hot water or steam to heat the different areas of your home. This warm air is piped through the building or home until it reaches a radiator, baseboard heater, or radiant floor system. Furnaces on the other hand, heat the air and use a blower system to propel that warm air through the ductwork.
Let's look at a few more of the similarities and differences between the systems:
Both systems can be used in conjunction with the air conditioner in the summer months.
Boilers are the more energy efficient of the two choices.
Boilers heat more evenly and can provide the same comfortable temperatures throughout the home or building.
Boilers typically last 15-20 years, giving them the longer lifespan.
Furnaces on the other hand are the more economic option of the two.
Both systems will have annual maintenance, cleaning, and repair costs.
Furnaces are also easier to install than a boiler system. This is especially true when the ductwork is already in place.
Boilers Vs Furnaces: How They Work
If you're making a decision in home heating, it helps to have an understanding of how both systems work. Furnaces typically run on natural gas, propane, or electricity. When the fuel is burned the air is heated and pushed through the ductwork into the open room. While the temperature of the air can get hotter, the dryness can sometimes make it less comfortable.
Boiler systems are typically fueled by natural gas, oil, electricity or sometimes even wood pellets. Water is heated and then pumped to heat flooring systems, radiators, or sometimes baseboard radiators. Air heated by a boiler can be the more comfortable of the two choices, because it's not as dry.
Go With an HVAC Service Provider That You Can Trust
If you're debating how to heat your Dexter or Ann Arbor home during the tough Michigan winters, it's an important decision. Whichever way you decide when it comes to a boiler vs furnace, it's important to have an experienced HVAC company that you can trust. We sell and repair both boilers and furnaces in the Ann Arbor area of Michigan.
If you have any questions or would like to speak with one of our experts, contact us today!